UNCOMMON UVA
Client: Campus Acquistions Holdings, LLC
Location: Charlottesville, VA
Date: 2016
Area: 220,000 sq feet

Synopsis:

Erdy McHenry Architecture has completed a new eight story, 244 unit apartment building the heart of Charlottesville, VA. Uncommon, Charlottesville is mixed-use development located at the southwest corner of Main Street and Roosevelt Brown Boulevard. The project consists of residential units over commercial / retail space and is situated at a vital pedestrian linkage between the historic Downtown Mall and the University of Virginia.

Due to the historical nature of the surrounding context much thought was given to the massing and materiality of the proposed building, in order to provide a solution which responds to the market demands yet responds to the surrounding context. The building's primary mass, extending south from Main Street and west to 11th Street, is recessed into the site, away from the historic Patton Mansion and the Core Lab Building addition, in order to give this historic structure "room to breathe". In this manner, the proposed building will become background, allowing the Patton Mansion to maintain its historically significant presence on West Main Street. Additionally, the retail level façade is inset in response to the scale of the portico of the Patton Mansion, creating a similar covered entry to the building.

The Roosevelt Brown Boulevard massing works with the existing steeply graded site to provide both an entrance into a subterranean garage and additional program space. A community room and the residential-use bike storage room are conveniently located adjacent to the street. These elements, along with multiple access points up to the retail level, create a pedestrian-friendly façade that invites the people into the project. The podium that extends along West Main Street wraps the corner and continues south along Roosevelt Brown Boulevard, creating an elevated walkway along the retail shops, with terraced café seating stepping down towards Roosevelt Brown Boulevard. The taller portions of the building are pulled west from Roosevelt Brown Boulevard to allow for the pedestrian scale of the podium to become the focal point of passersby.

The building is envisioned as a palette of materials that reflect the earthen nature of the surrounding building materials: concrete, modular cast clay cladding units, fiber cement panels, metal panels, along with the glazing in the retail and residential units. Visual Texture is created on the elevations with projections and recesses, which will enliven the façade when stricken with light. A mixture of two shades of cement siding and two textures (rough and smooth) as well as multiple colors of modular cast clay cladding units will create another scale of visual texture. The detailing of the proposed building will be simple in nature, in deference to the Patton Mansion. Extravagant ornamentation is not envisioned for the project, but rather the material palette of the building will be developed to create a sensibility, scale and rich texture to the project that is meant to complement the Patton Mansion.


Built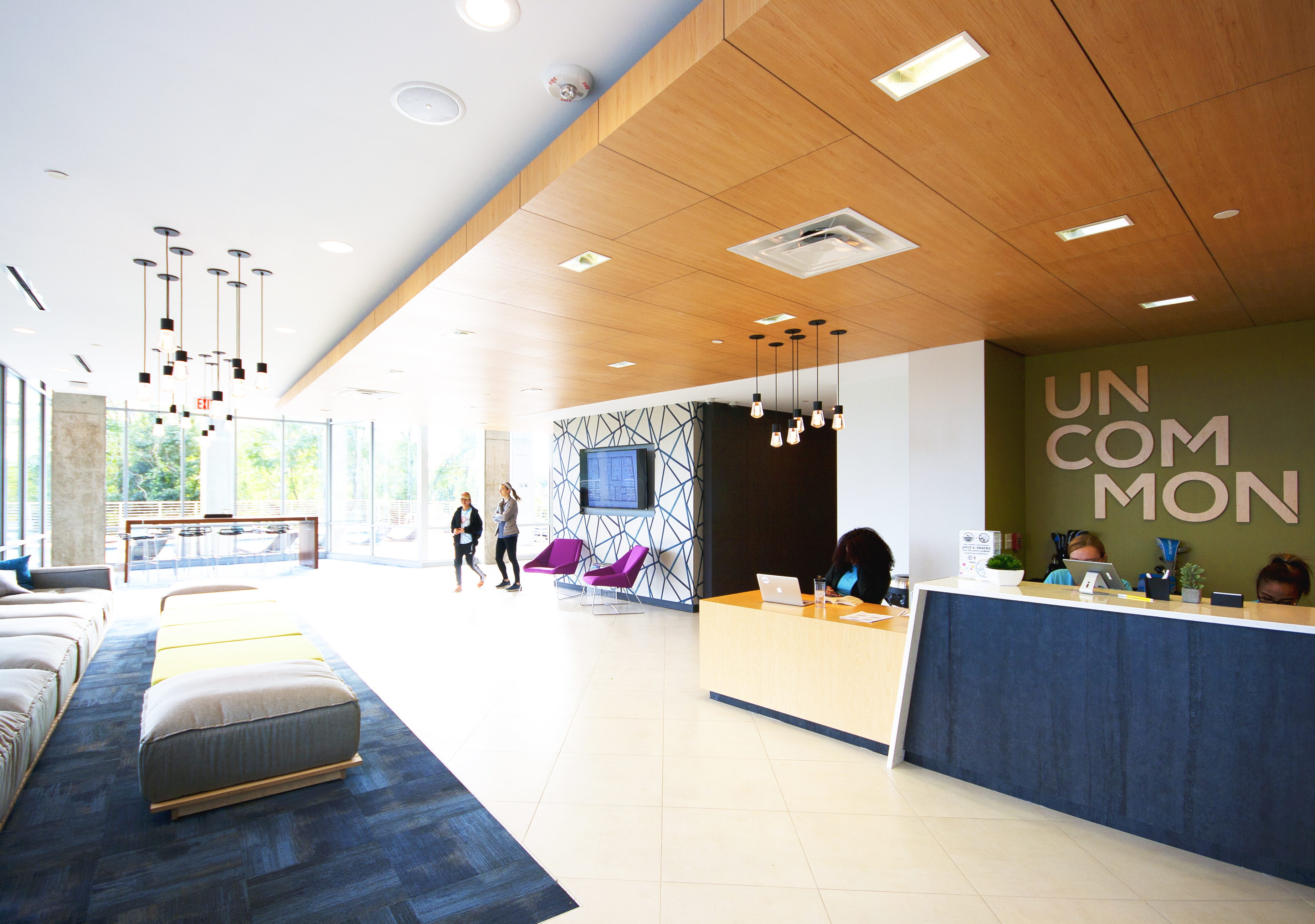 Renderings
Drawings
Construction