MARKING 20 YEARS
ERDY MCHENRY ARCHITECTURE DEBUTS A CATALOG OF SELECTED WORKS

Scott Erdy and David McHenry joined forces twenty years ago to form the eponymous firm Erdy McHenry Architecture. This monograph, with a foreward by the author, critic, and documentary filmmaker Nathaniel Popkin, features twenty projects by Erdy McHenry Architecture, dating from 1999 to the present. Also presented are twenty notable unbuilt projects, competitions, and investigations that further illustrate the firm's theory of practice.
Based on the modernist tradition, Erdy McHenry Architecture challengers conventional thinking and raises aspiration beyond subjective predilections to a legible resolution of site, program, and purpose. More than a collection of dramatic photographs, this publication includes candid stories that pull back the curtain on the collaborative process and practice of architecture. The lessons of each project featured in this catalog reflect a resilient and considered approach to architecture and community in ways that push the public discourse forward to new possibilities, where people forge new connections, where we learn and grow, and where we are inspired to take on the challenges of the future.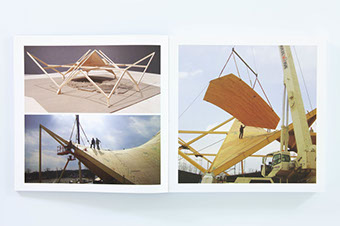 AVAILABLE NOW
Place your order today!
Contact azimmerman@em-arc.com for inquiries.