Client: University Student Living
Location: Glassboro, NJ
Date: 2016
Area: 302,900 sq. feet
Sustainability: N/A

Synopsis:

Erdy McHenry Architecture's design for Rowan University's Holly Pointe Commons includes two interconnected wings joined by study bridges floating above the ground level. The building is organized along a gradual curve establishing a formal campus oval at the terminus to the existing pedestrian campus greenway. Anchoring the western end of the site, a new 550-seat dining facility overlooks historic Abbot's Pond. The building will enhance the campus and community by providing 1400 beds, study areas, and laundry facilities.

The oval plan creates a new campus gateway to visitors approaching the University while enhancing student safety. Situated with a sensitivity towards the natural landscape, the new structure is surrounded by a rain garden serving as a visual / physical buffer and an environmentally sensitive approach to water management.


Built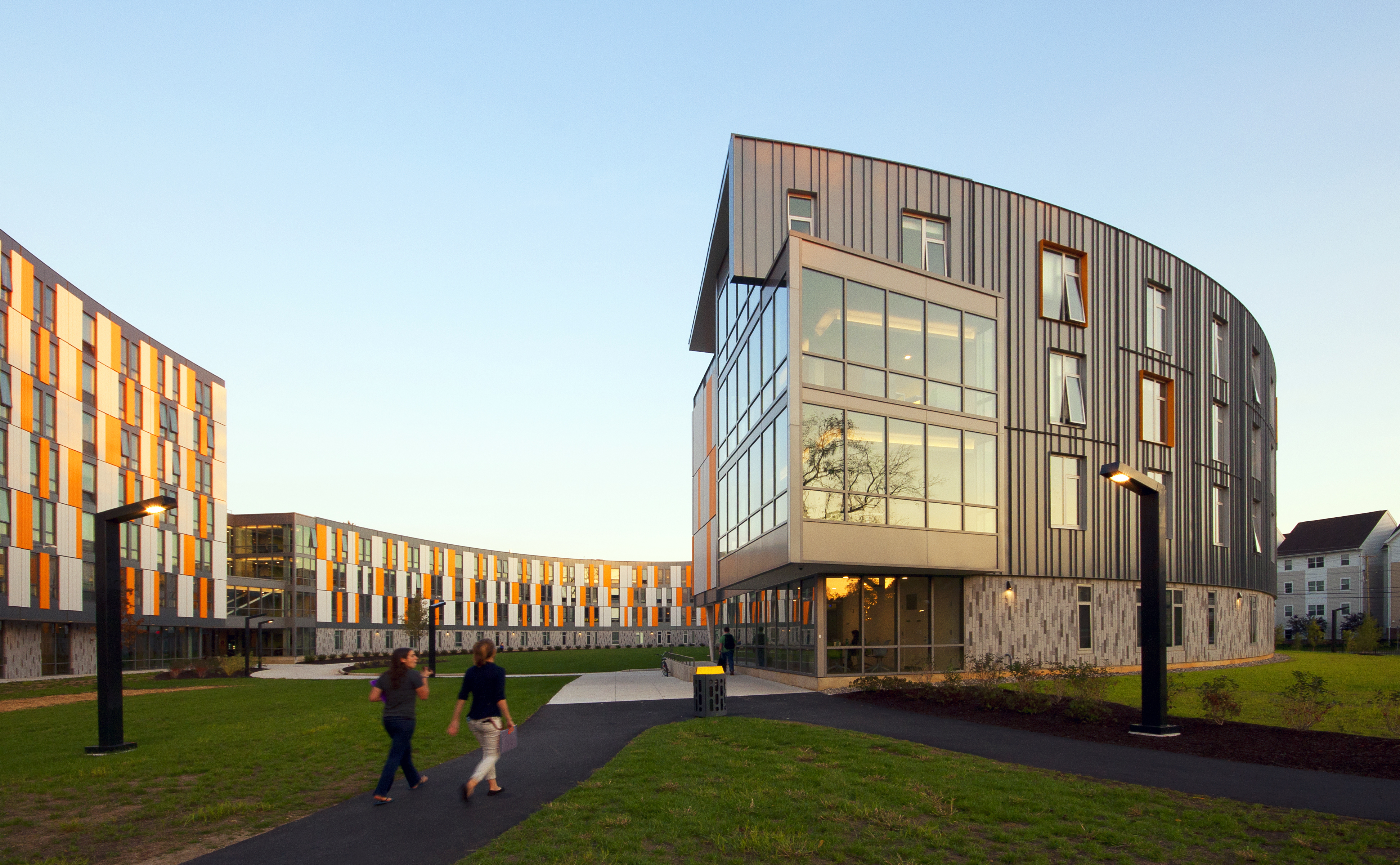 Construction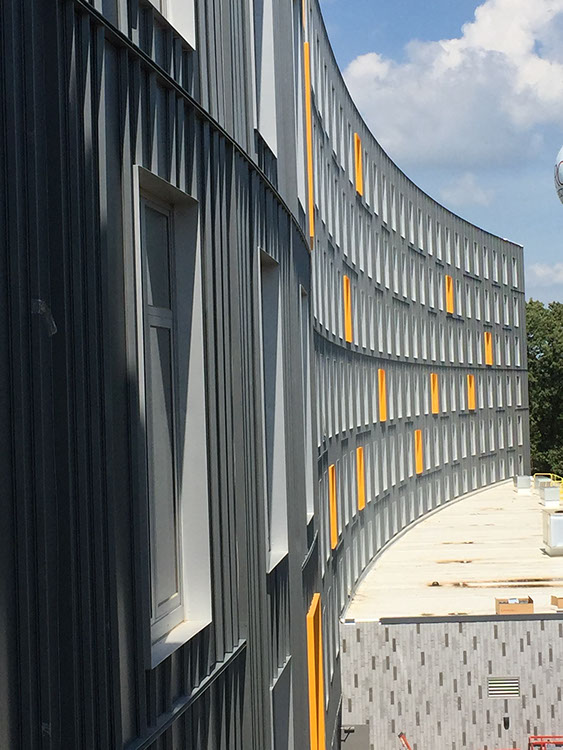 Drawings