CAMPUS WEST
Client
: Mutual Field Company
Location
: Malvern, PA
Year
: 2020
Area
: 240,000 sf
Sustainability
: LEED Registered
Synopsis
:
This office building for an international mutual fund company is in a way that introduces a bridge connection to the existing buildings on the campus and is planned in a way that accommodates one additional building in the future.
The owner sought to respond to its growth and the demands of attracting and retaining top talent by hiring Erdy McHenry Architecture to deliver on three key goals:
Design and administrate the construction of a new, four story, 240,000 SF building on the 87 acre campus in Malvern, PA to accommodate their urgent space need.

Develop a workplace strategy for the organization and fit-out of this new building to serve as a new template and prototype for the next phase of workspace across the company, responding to how people work and increasing the utilization of each square foot of real estate.

Enable the potential to roll out this new workplace template and prototype across the client's occupancy to increase the functional utility of existing space while optimizing overall efficiency.

Erdy McHenry Architecture performed comparative study of existing plans, space analysis and building metrics in order to derive a set of Goal Metrics for the new prototype campus building based on stakeholder input and industry benchmarking. The solution includes a highly mobile kit of parts that can be configured to highlight open offices and collaborative zones, training and conferencing facilities, or other special spaces to suit the needs of the client's diverse set of employees in a flexible "Activity Based Workplace".
Built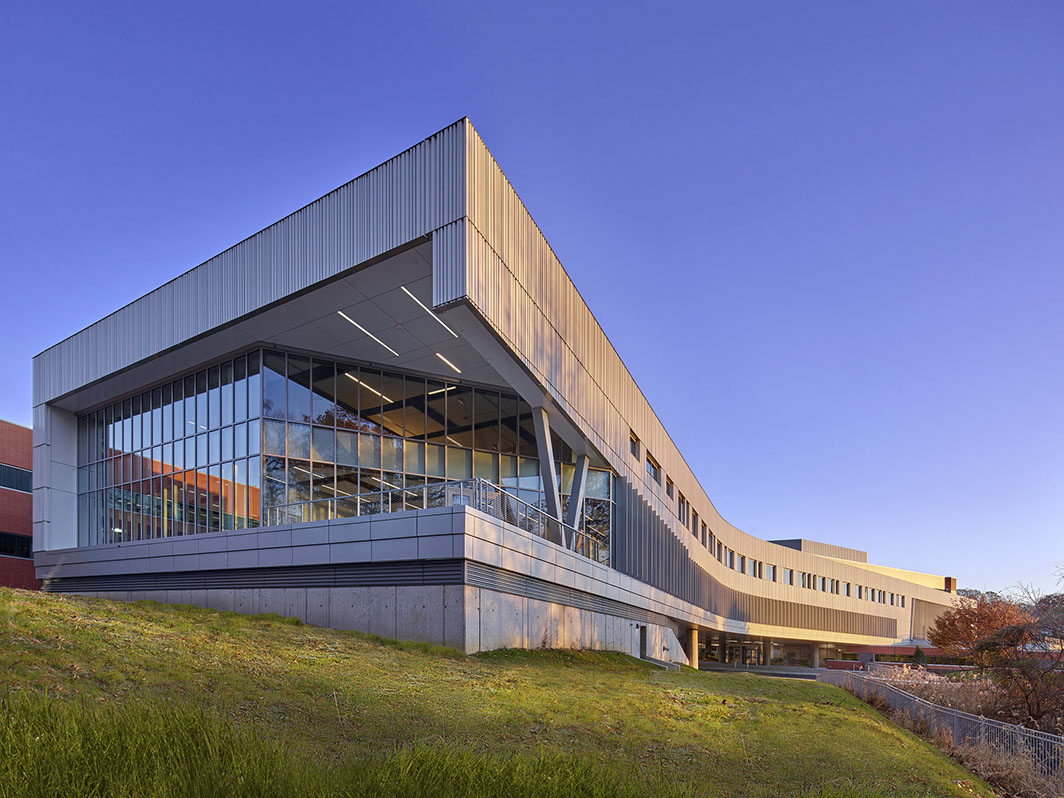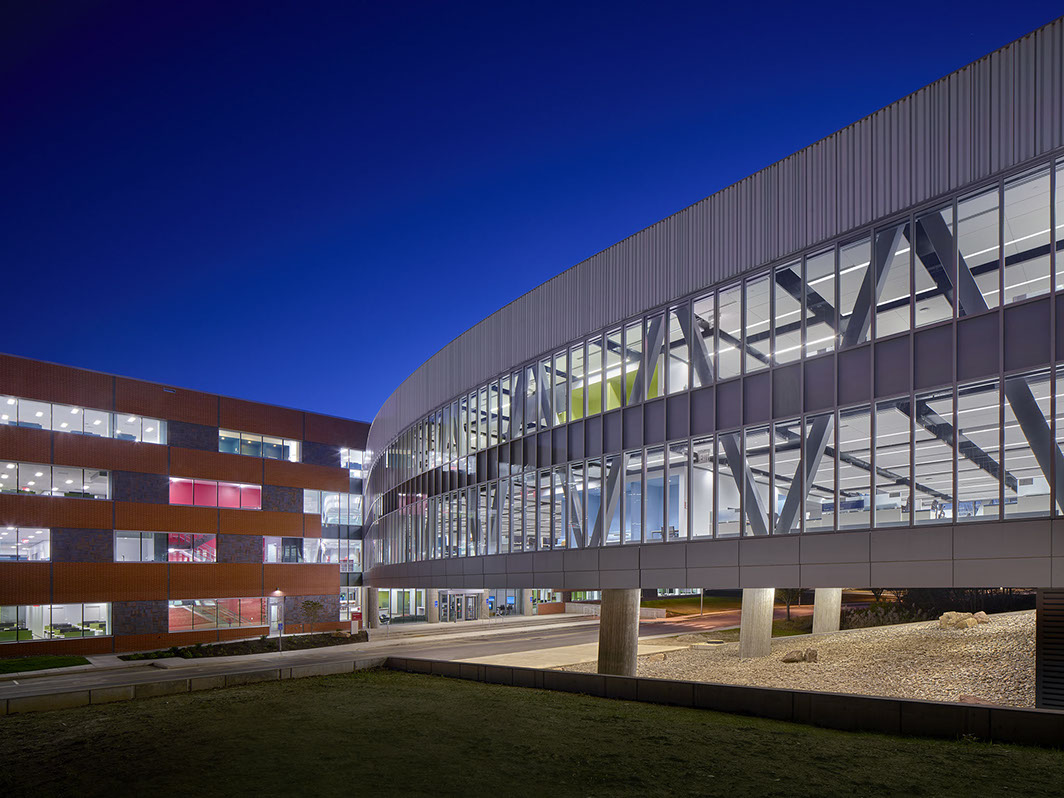 Construction
Drawings
Site